Description
Give your decor a shot of steampunk style by turning discarded bicycle parts into industrial-chic votive holders.
Difficulty: Medium
Cost: Cheap
Prep time:
Execution time:
Wait time: 0m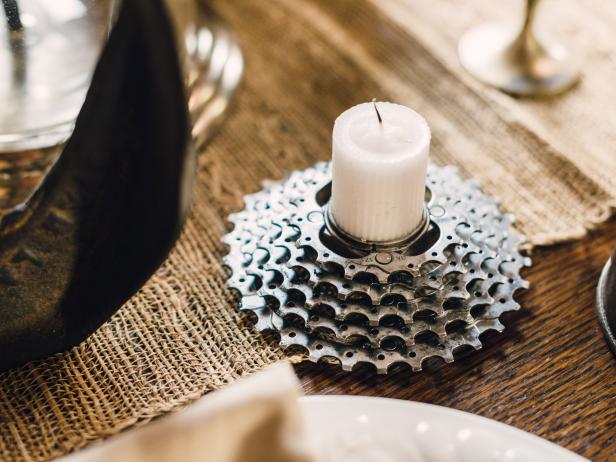 Prerequisites
MATERIALS
bicycle gears ranging from 2-1/2 inches to 6-1/2 inches in diameter
damp cloth or paper towel
votive candles
permanent bond glue
1 - Choose Appropriately-Sized Gears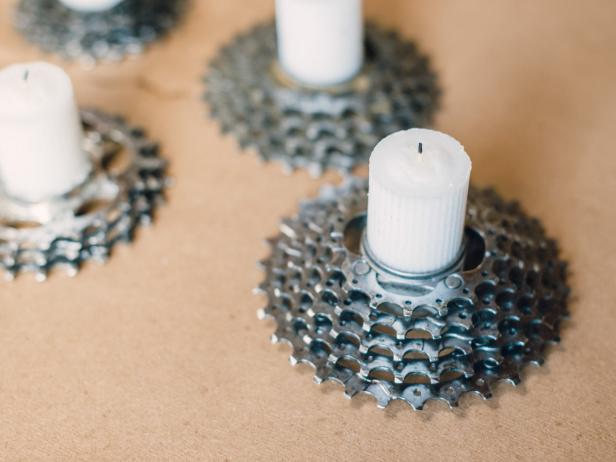 In order for the gear votive holder to proportionately align with the candles it holds, you must heed proper size and scale. Stick with gears between 2-1/2 inches and 6-1/2 inches in diameter. Because the gears will be layered with a pyramid effect, using several gears differing between 1/4 inch and 1/2 inch in diameter will result in a balanced, stacked look.
2 - Wipe Excess Oil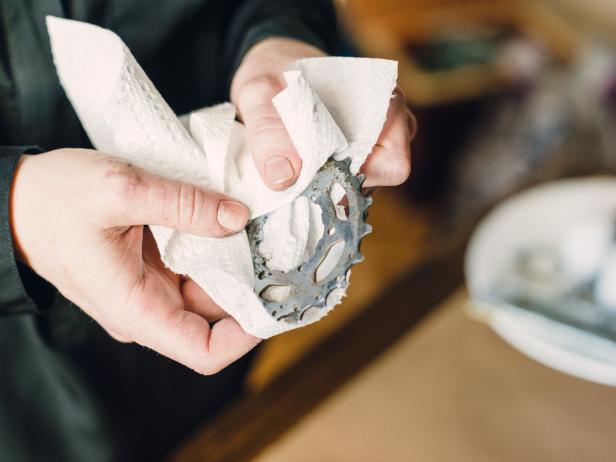 Before assembling the gears, wipe excess oil and residue with a damp cloth or paper towel.
3 - Apply Glue and Stack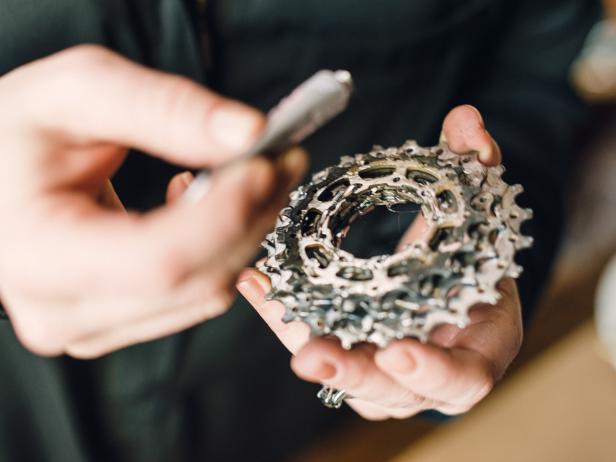 Allow one full day for glue to cure before inserting and lighting votive candle.
4 - Insert Votive Candle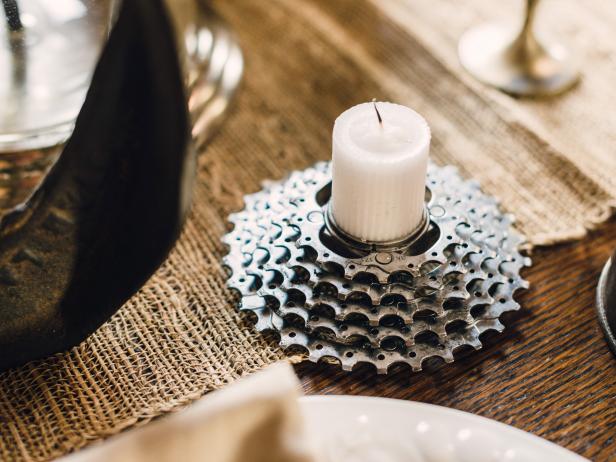 After the glue has properly cured and stacked gears have bonded, place votive candle into hole of top gear.
This page has been seen 210 times.