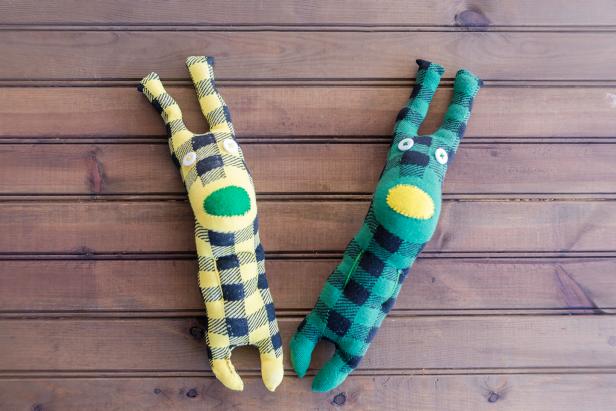 Prerequisites
socks
buttons
embroidery floss
polyester filling
felt
scissors
sewing machine and matching thread
tapestry needle
pencil
Our boys don't play with stuffed animals — they play with plushies. Apparently, there's a big difference. Stuffed animal or not, an economical way to create fun and adorable characters is to use colorful socks that are either old or missing a mate. Move over sock monkeys, there's a new and easier sock bunny in town you can create in less than 30 minutes.
Description
Create this season's hottest toy out of old, colorful socks.
Difficulty: Medium
Cost: Cheap
Prep time:
Execution time:
Wait time: 0m
This page has been seen 1844 times.